}
I am so thankful for
Mrs.4444
for starting this concept of just dumping tidbits into one place so the whole thing doesn't have to make sense. It's just a perfect image of my life right now!
}
This week's been kind of a blur. My days are starting to all run together. I'm now "browsing" for a job. Unemployment checks have not kicked-in yet, but I'm still ok for now.
}
Had dinner last night with an older couple from our church. Bob is a Korean War Veteran, and Delva has had a lot of tragedy in her life. but to get to spend a few hours with them, sharing stories and life was just priceless. Bob is actually Delva's 2nd hubby. Her first died young of a massive heart attack. And after hearing about her own tragic childhood, family cancer stories, then that - I didn't know what to say! I stumbled out, "Well, now you have Bob!" Her reply? "Oh, I didn't like him to begin with." Oh man, the story that ensued. Poor Bob! But he didn't give up and now they've been married 20+ years. Everyone has a story unfolding.
}
Ok, ok...I've finally gotten on-board! I'm using my own grocery bags instead of plastic! I've been influenced by friends over the years, and I've been recycling everything I can for months now. Well, I finally made the leap today. I bought my first two bags - insulated even! I never imagined those bags would hold so much. And I even tested them out - I made two other stops before heading home, and my ice cream wasn't all melted! Now if I will just remember to take them with me when I get groceries!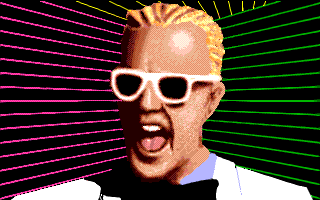 }
It's finally happening! We're having a concert celebration at Greenville Christian Church to celebrate the church's 175th anniversary...just a year late. There's a time capsule that will be opened and history to be told, but the overall theme of the night? Wait for it........The 80s! Since the time capsule was closed 26 years ago - 1983 - that makes for a night filled with plenty of fun material to have a concert with! Not only that, but it will be interactive. All I can say right now is - check your closet for your best 80s attire!
}
The new season of shows is almost here! YipppEEEE!!! I only get 5 channels (8 if you count the 2 weather channels and one old B-movie station), so my options are limited. Plus, I need a really good excuse to be crocheting/knitting more!
Love these Friday Fragments! For more - go see Mrs.4444 @ Half-Past Kissin' Time:
Or even Sara's Friday Freewrite:




Grace & Peace to you all!